The tortles take part at the workshop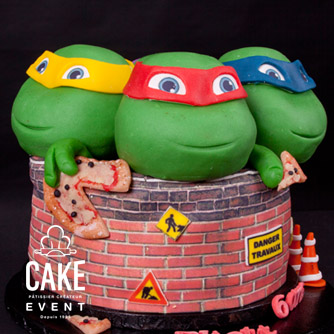 Les tortues Ninja reprennent du service près des spatules de Sophie. Nous assistons à la naissance d'une pièce unique qui va prendre vie !
Génoise légère vanillée et crème onctueuse avec des fraises bonbon !
Nous découvrons nos quatre tortues soigneusement confectionnées, modelées, prêtes à être croquées, dégustées à grandes bouchées par des visages émerveillés.